This is an archived article and the information in the article may be outdated. Please look at the time stamp on the story to see when it was last updated.
Best remastered titles for retro gamers
The physical edition of Metroid Prime: Remastered releases on Feb. 22, leaving many feeling nostalgic. Luckily, there are many remastered titles you can play now. Nintendo Switch is known for its massive library of remasters, remakes and reboots. However, there are some remastered games worth checking out on the PS4 as well.
In this article: Super Mario 3D All-Stars, Final Fantasy VII: Remake and Legend of Zelda: Link's Awakening
What you should know about Metroid Prime: Remastered
Metroid Prime: Remastered was recently surprise-launched on the Nintendo Switch Store, and physical copies will be available soon. The game follows Samus Aran as she investigates a space pirate research center in her high-tech power suit. The game features motion controls, and the lighting, HUD effects, character models and animations were updated to modernize its look and feel.
It seems Nintendo listened to its fans, as many expressed their discontent with the $60 price tag for the last Metroid Nintendo Switch game, Metroid Dread. The latest Metroid title is available for $40. Still, this doesn't mean the game is without controversy. Some of the original game's developers have criticized the remastered title for failing to include them in the credits.
Considerations when buying a remastered video game
Remaster vs. remake vs. reboot
Remaster: These are generally updated versions of games with enhanced graphics, audio and character models. They often include various bug fixes while preserving the original game's experience.
Remake: These are similar to remasters, but typically include new gameplay systems and content. In most cases, remakes are built from the ground up.
Reboot: These are entirely new versions of older gaming franchises. These can feel like completely different games compared to the source material.
Enhancements and new features
Some remasters include new gameplay modes, such as online multiplayer. Many have soundtracks that let you listen to your favorite songs from the game. New features aren't necessary if the original game felt perfect to you. Still, if a new character or level sounds fun, a remaster could be worth checking out, even if you own the original.
Original gameplay
Remasters are similar to the original game, meaning you're unlikely to enjoy the remake if you weren't impressed with the original title's story or mechanics. However, if you were a fan of the original game, a remaster can be a refreshing experience, thanks to its updated graphics and bug fixes.
Developer
In most cases, a remaster's development team differs from the original. Still, sometimes the game's original developers lend a hand. Consider researching the new game's developers to see if they're known for producing quality games or remasters.
Platform
Consider whether the game will benefit from the new console's mechanics. Nintendo Switch remasters often incorporate touch-screen or motion controls. Some games benefit from the new control options, whereas others feel forced. For example, in Okami, you play as a wolf goddess who uses a paintbrush to fight and solve puzzles. Touch and motion controls are an excellent way to emulate a real brush, and the Okami remaster was considered by many to be a refreshing take on the original game.
Retro gaming consoles
There are numerous updated versions of retro gaming consoles, such as the Sony PlayStation Classic. Often, these consoles are pre-loaded with various popular titles and can be an excellent value for nostalgic gamers.
When buying a retro console, it's best to purchase those produced by reputable manufacturers. There are plenty of cheap lookalikes loaded with faulty emulators, but these typically feel clunky and unsatisfying. Often, these knockoffs aren't officially licensed and were made without the intellectual property owner's consent.
Best remastered games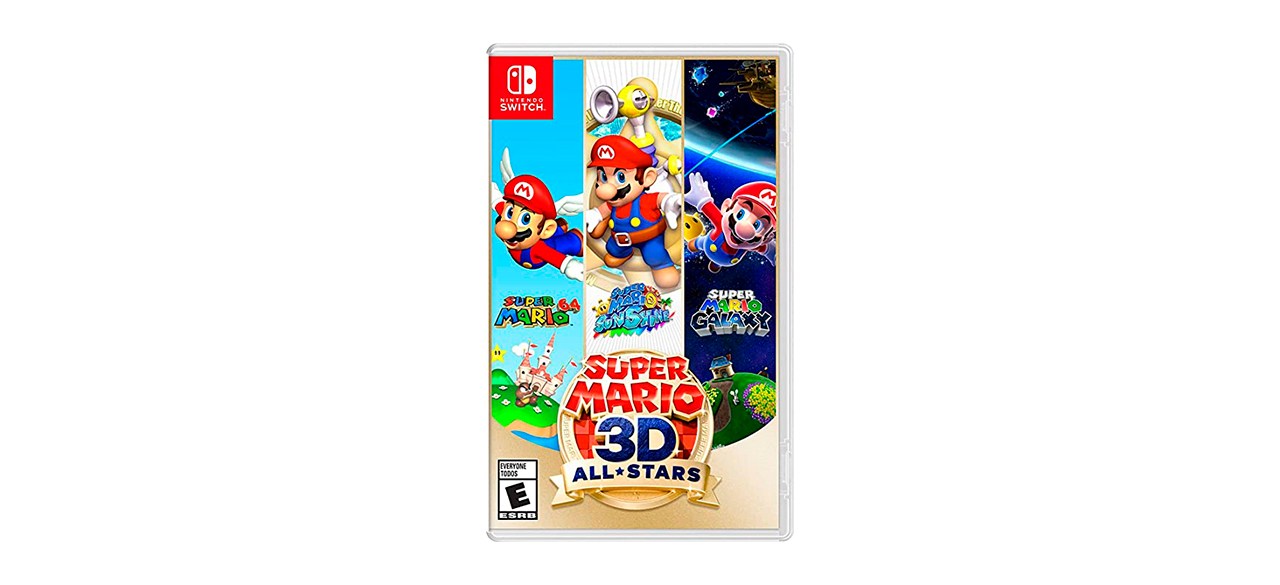 This includes three classic Mario titles; Super Mario 64, Super Mario Sunshine and Super Mario Galaxy. You can purchase the cartridge or a digital download code. Super Mario 64 has an HD look without sacrificing the blocky textures of the original game.
Sold by Amazon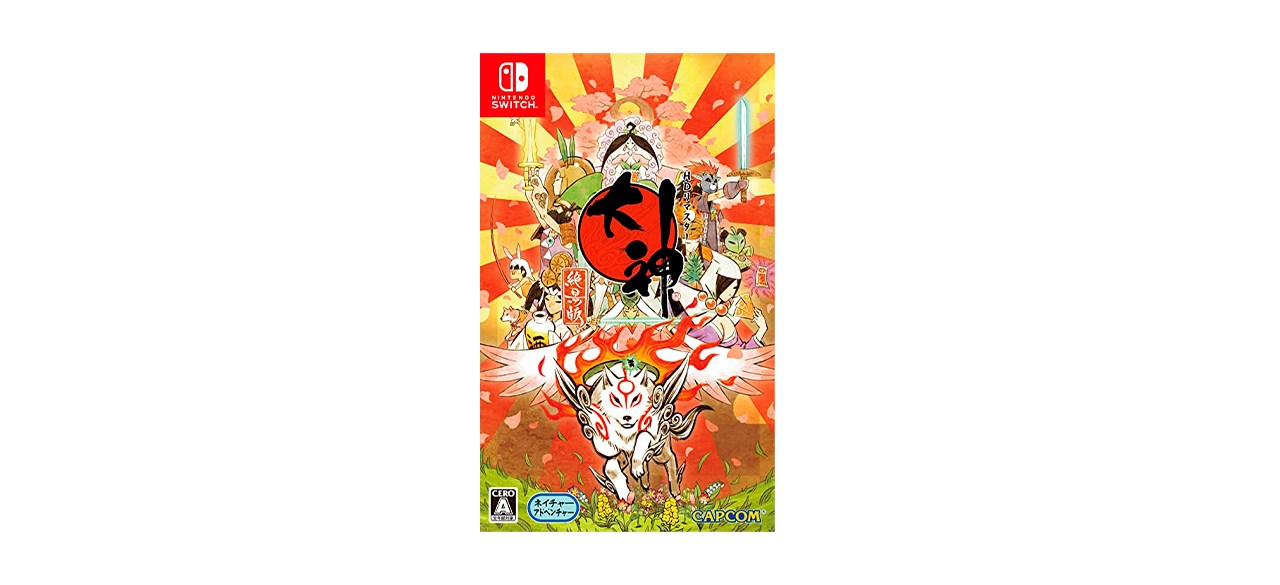 Fans praise this game for its beautiful art style that still looks great today. You can use the Nintendo Switch's touch screen to control Amaterasu's paintbrush.
Sold by Amazon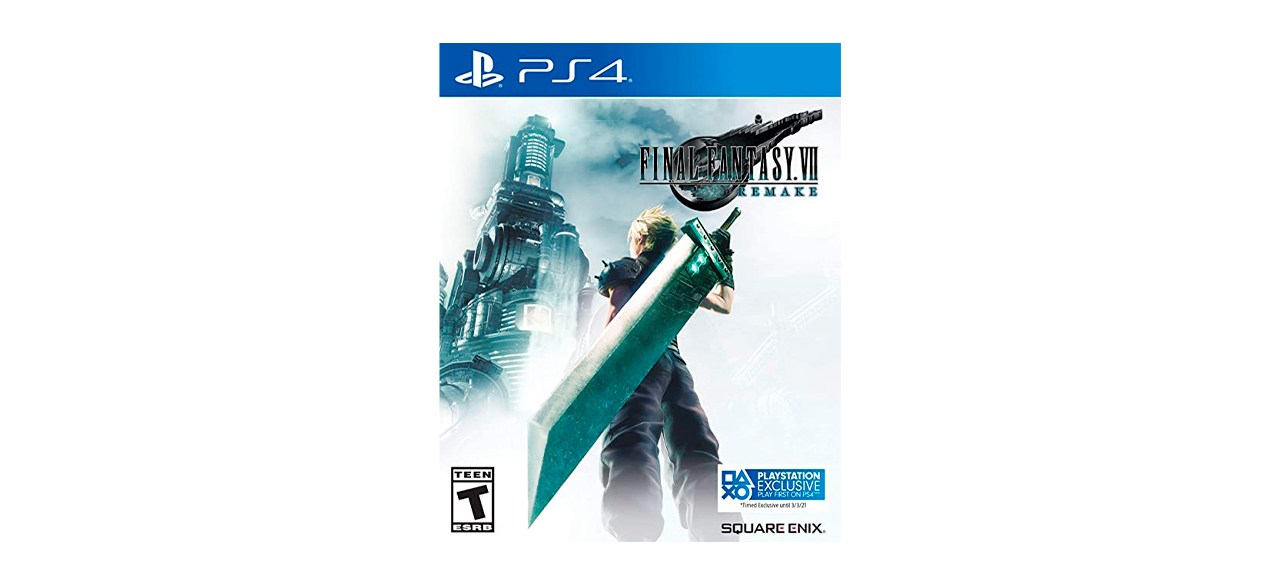 This remake of the popular JRPG earned praise from fans and critics. It's longer and more detailed than the original. The visuals were completely remastered, and many of the quests were updated.
Sold by Amazon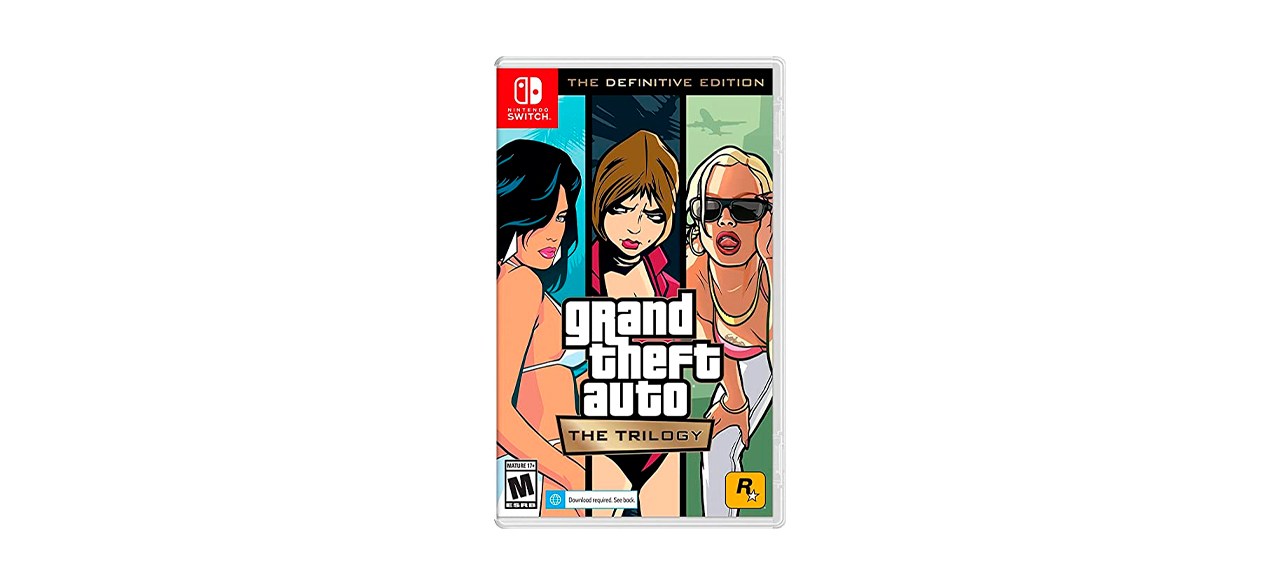 Grand Theft Auto: The Trilogy — The Definitive Edition
This includes Grand Theft Auto III, Grand Theft Auto: Vice City and Grand Theft Auto: San Andreas. It's affordable compared to other video game trilogy collections. The gaming mechanics are modernized without ruining the gameplay.
Sold by Amazon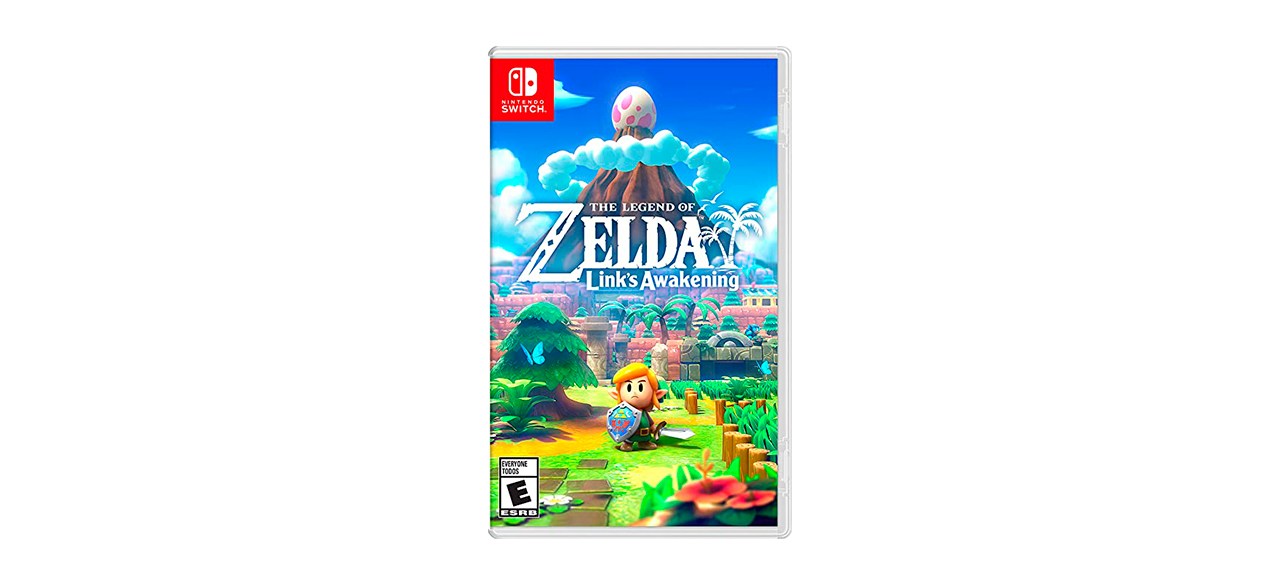 Legend of Zelda: Link's Awakening
This remake remains faithful to the 1993 Game Boy game, although the visuals and gameplay were modernized. Many said they loved the vibrant art style. The new Chamber Dungeon mode lets you arrange and play through your own dungeons.
Sold by Amazon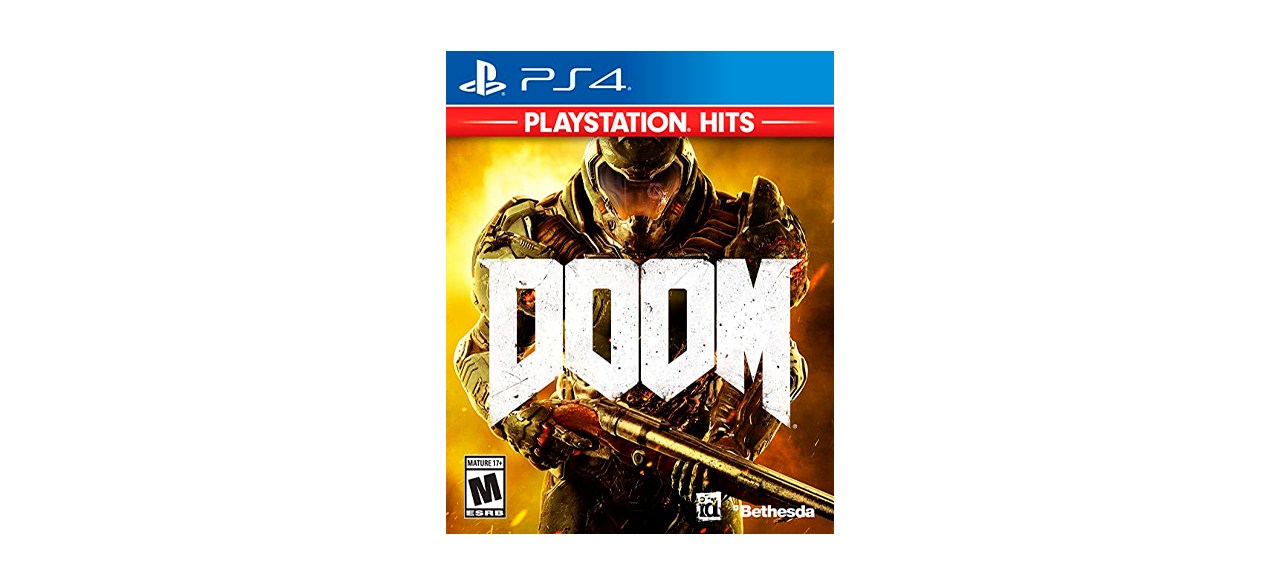 This soft reboot of the Doom franchise feels like an updated version of the classic game. It features a multiplayer mode and a level editor. It's available on the PS4, Xbox One and PC.
Sold by Amazon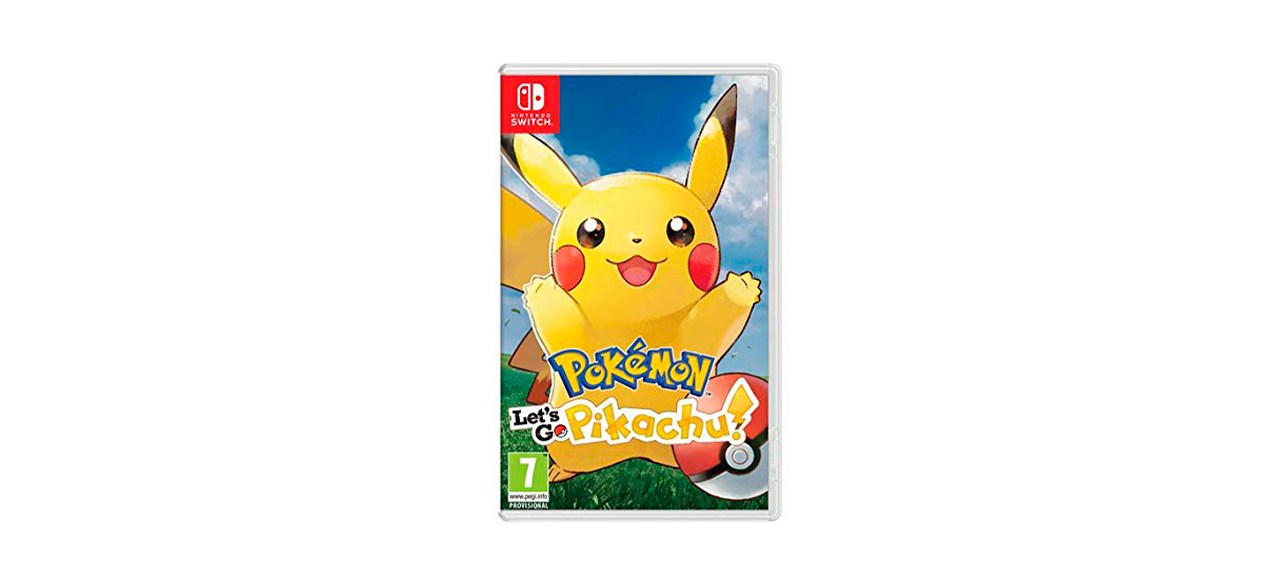 This remake of Pokemon Yellow is fun for children or adults. You can play with and receive gifts from your partner pokemon. Wild pokemon can be seen in the game's overworld.
Sold by Amazon
Worth checking out
Want to shop the best products at the best prices? Check out Daily Deals from BestReviews.
Sign up here to receive the BestReviews weekly newsletter for useful advice on new products and noteworthy deals.
Cody Stewart writes for BestReviews. BestReviews has helped millions of consumers simplify their purchasing decisions, saving them time and money.
BestReviews spends thousands of hours researching, analyzing and testing products to recommend the best picks for most consumers.
Copyright 2023 BestReviews, a Nexstar company. All rights reserved.