House painting tools
IN THIS ARTICLE:
A fresh coat of paint makes everything look nicer, especially your home. Whether it is inside or outside, a little paint can make all the difference. Not only does it brighten things up, but it can be the foundation for a bold, new stylistic statement. Additionally, fresh paint helps protect your home's surfaces from insects, weather damage, rotting and more.
It doesn't matter if it is the exterior or just a single room, if you've never tackled the task of painting, it might seem daunting. However, if you map out a strategy, follow a few basic tips and purchase all the necessary equipment, you'll find painting your house isn't that hard. It is, however, very rewarding.
Why paint your home?
There are three primary reasons people paint their homes: financial value, health benefits and emotional value.
Financial value
Paint doesn't last forever. Even a high-quality option only protects your home for roughly five to seven years. Sunlight, dust, dirt, weather and more gradually wear down the benefits of paint. Once that protective layer has been breached, damage to the structural integrity of your home can begin. Painting is a relatively quick and easy way to not only protect what you own, but to increase your home's curb appeal and value as well.
Health benefits
There are a few health benefits that can be achieved from painting. Putting on a fresh coat of paint can reduce dust and other allergens that make their way into your home's air. New paint is also easier to clean. Plus, the right type of paint can even help combat mold. To top it off, purchasing paint that has either low or zero volatile organic compounds will help lower the pollution level of your indoor air.
Emotional value
Colors affect moods. Making your home bright with a fresh coat of paint can elevate your mood. Choosing a color that is pleasing to you can help you love where you live even more. Certain colors, such as blues and greens, can reduce stress and create a more relaxing atmosphere. Best of all, the actual act of painting can encourage mindfulness while reducing stress.
Your seven-step painting plan
No matter where you are painting, whether it be the bathroom or the porch, there is a common approach. These few steps will help you achieve the best results.
Remove obstacles. Any large items that will be in your way, such as furniture, should be removed from the area. If you are outside, this step may include trimming back branches. The same goes for smaller items like lamps, cords, stools or any other item that could pose a tripping hazard.
Clean the surface you will be painting. This includes everything from peeling away old caulk to washing the area.
Repair any damage to the painting surface. If you have imperfections, such as cracks or nail holes, fix these now. This includes everything from adding fresh caulk to applying joint compound.
Prepare the surface for painting. If you need to do any light sanding, now is the time. Additionally, this is when you do the final wipe down, apply painter's tape and put a protective tarp over items you don't want to be painted at this stage.
Start with a layer of primer. In most instances, you should use a primer. It prepares the surface so that the paint holds better and covers better.
Paint. Use your chosen paint to start upgrading your home.
Clean up. Remove painter's tape and tarps, seal up unused paint, clean or discard brushes, put furniture back in place and put away all your tools.
Painting tips
Consider color. Bold colors can add energy to a room. Light colors add space. Think of the effect you want, and choose wisely.
Consider the finish. Flat finishes are harder to clean, but a glossy finish may be less appealing to some. Think about both the function and the look of different finishes.
Purchase quality tools. Quality tools produce better results. Even if your budget is tight, save up money for high-quality paint, brushes and rollers.
Combine paint. If you have a large room to paint and you want to make sure the color remains consistent, mix all your smaller cans of paint into one large container. This will help ensure a more uniform color.
Temperature is important. No matter which type of paint you are using, if you work when the temperature is between 50 and 80 degrees, you will be good. Remember, this includes nighttime drying temperatures if you are painting exteriors.
Humidity is important. The higher the humidity, the longer it takes paint to dry. If the humidity is too low, paint can crack and peel. It is best to paint when it is between 40% and 50% relative humidity. Also, if you are painting outside, be sure to check the weather forecast.
Paint the trim before the ceiling and walls. Professional painters start with the trim because it is easier to protect with painter's tape.
Be patient. The faster you go, the more likely you are to make a mistake. Enjoy the journey. Take your time, and pay attention to details as you work.
What you need to paint your home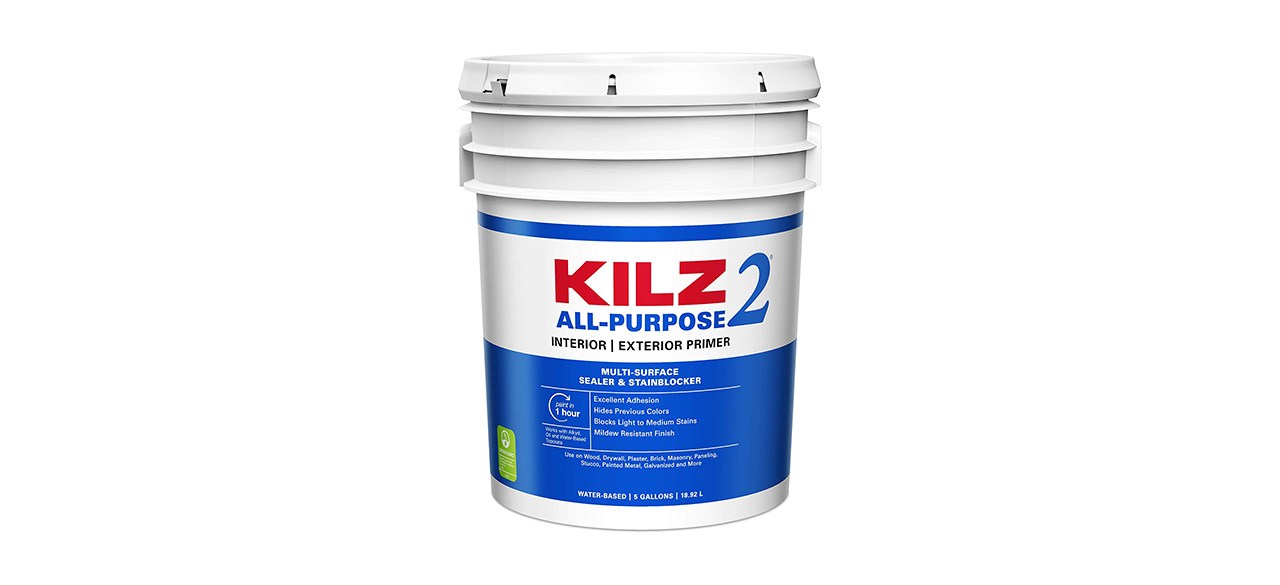 Kilz 2 All-Purpose White Interior/Exterior Multi-Surface Primer
This stain-blocking sealant is suitable for drywall, wood, masonry, plaster and more. It is a fast-drying paint that can be used under or over either oil-based paint or latex paint.
Sold by Home Depot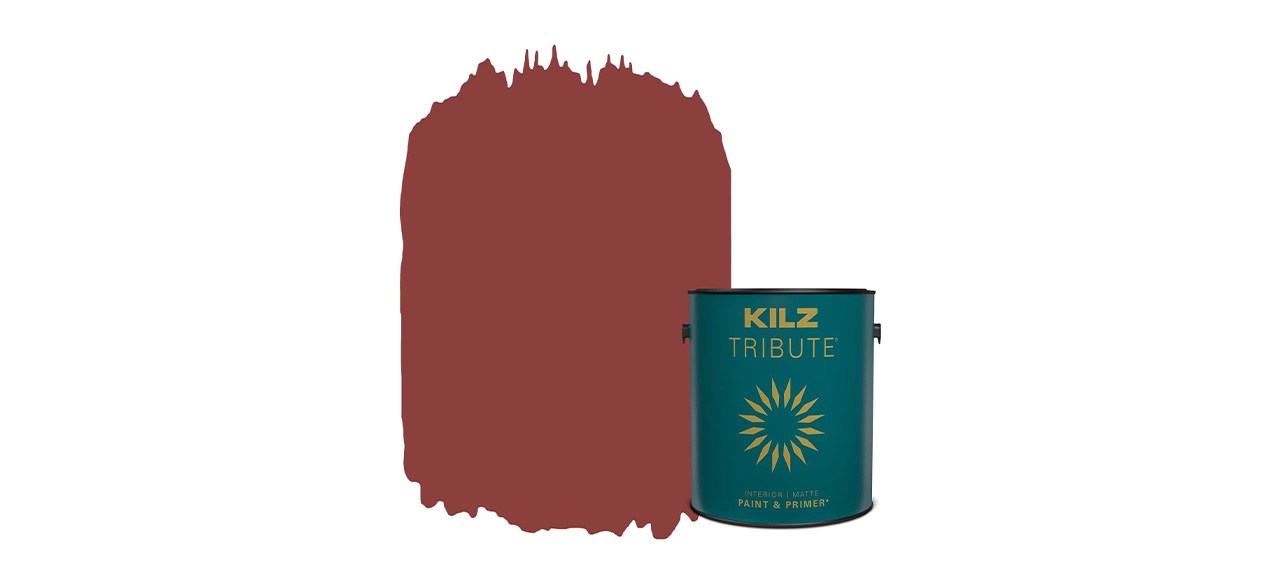 Kilz Tribute is a low-VOC indoor acrylic paint and primer in one. It has a matte finish and offers exceptional coverage.
Sold by Amazon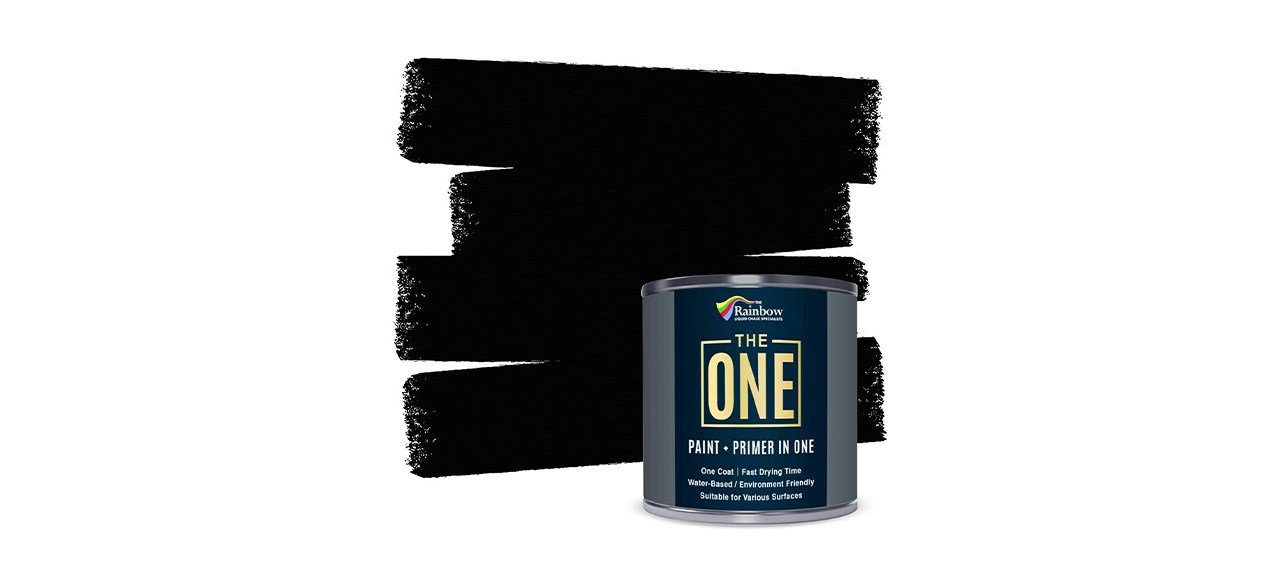 For great interior or exterior coverage, consider The One. This paint and primer has a thick formula with rich pigmentation for superior coverage. It's nontoxic and water-based, and it has ultralow VOC.
Sold by Amazon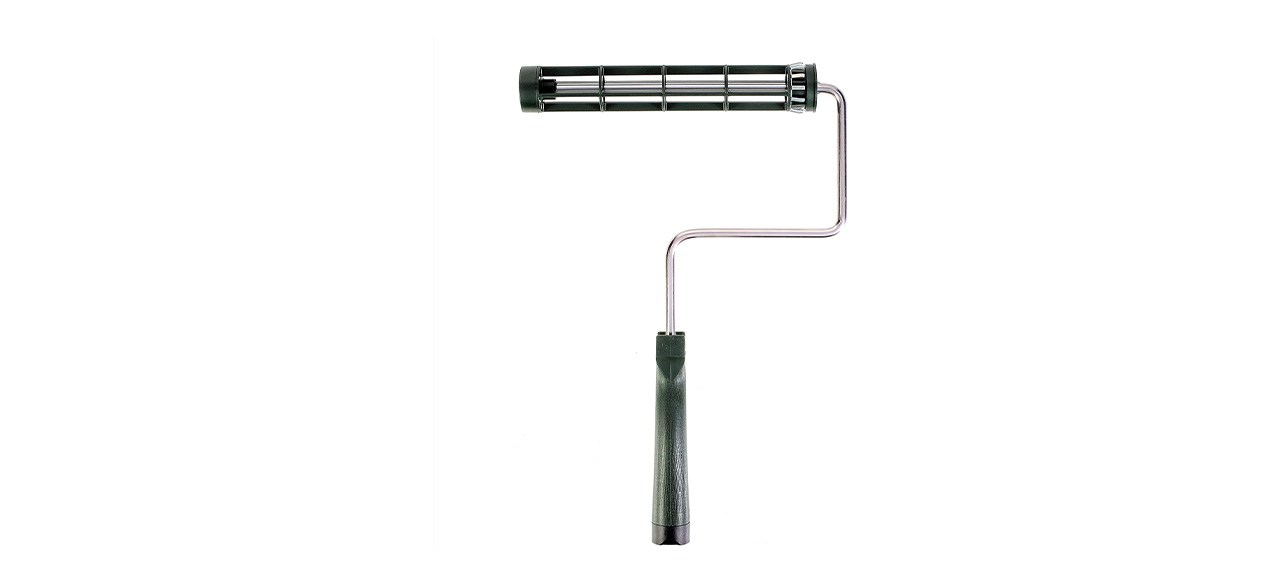 This 9-inch roller has a retaining spring that holds the roller cover securely in place. It features a rugged, easy-to-clean cage and a threaded handle for easy attachment to extension poles.
Sold by Home Depot and Amazon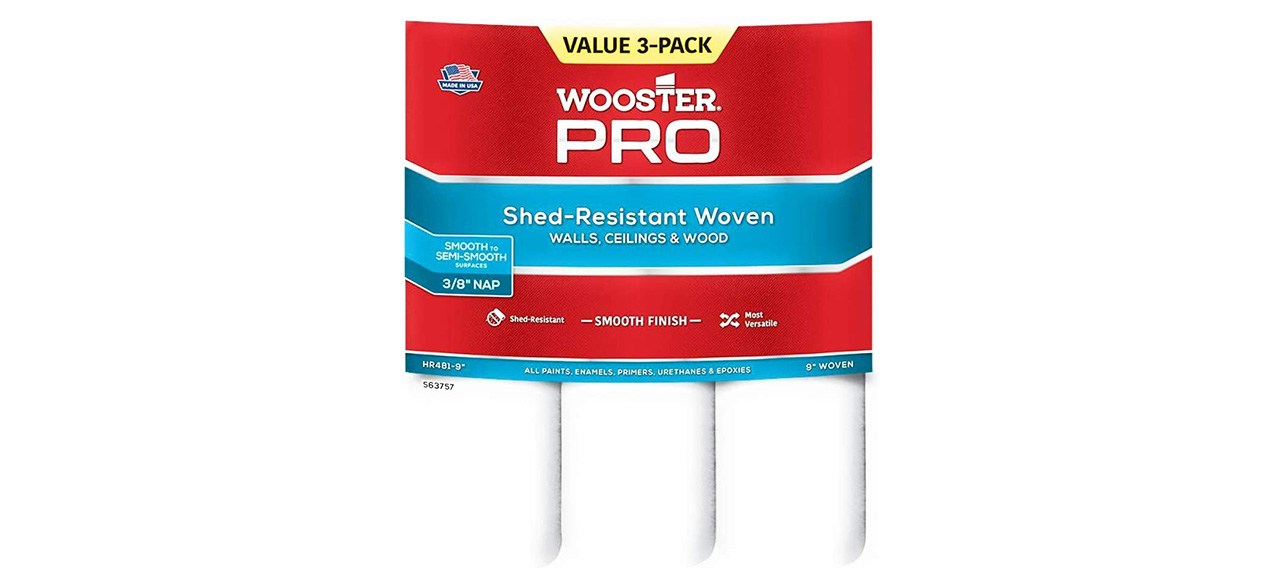 Wooster High-Density Pro Woven Roller Cover
You need quality roller covers that fit your Wooster roller frame. This three-pack of 9-inch shed-resistant roller covers provides a smooth finish. It is suitable for most surfaces and works with all paints.
Sold by Home Depot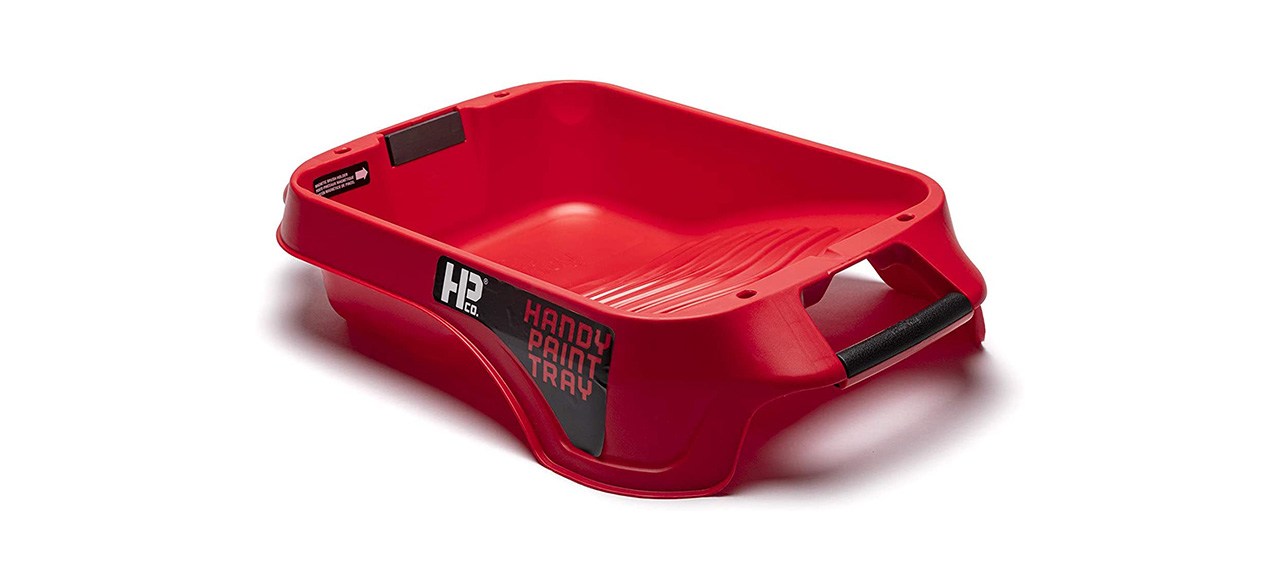 A good paint tray is essential. The deep-well design on this model holds a gallon of paint. It features two sturdy handles and has a convenient magnetic brush holder.
Sold by Amazon and Home Depot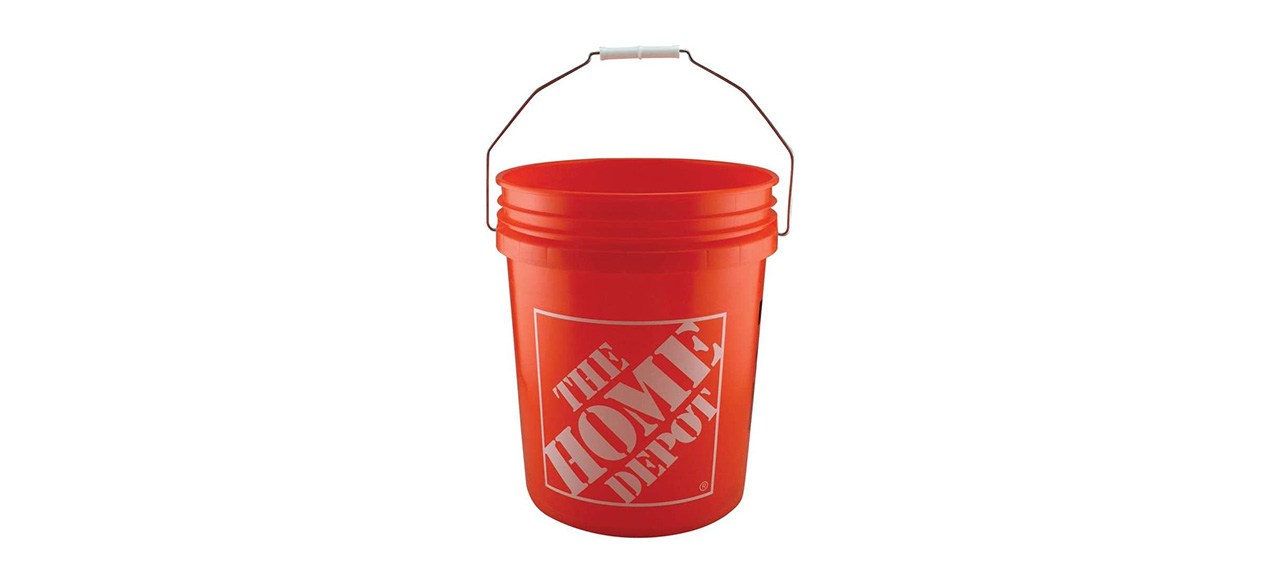 The Home Depot 5-gallon Bucket
A 5-gallon bucket is best for larger jobs when you are using multiple cans of paint. This option from Home Depot is durable and affordable.
Sold by Home Depot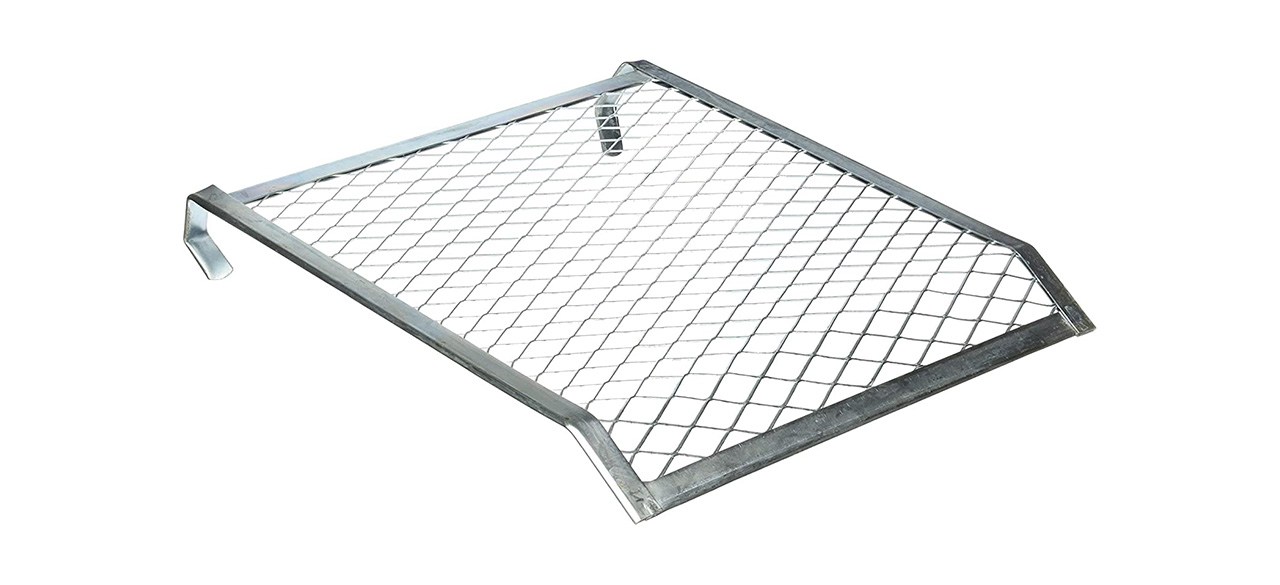 If you want to skip the paint tray, you need a roller grid. This handy item hooks inside a 5-gallon bucket. Simply move the roller across the grid to even out the paint on your roller.
Sold by Amazon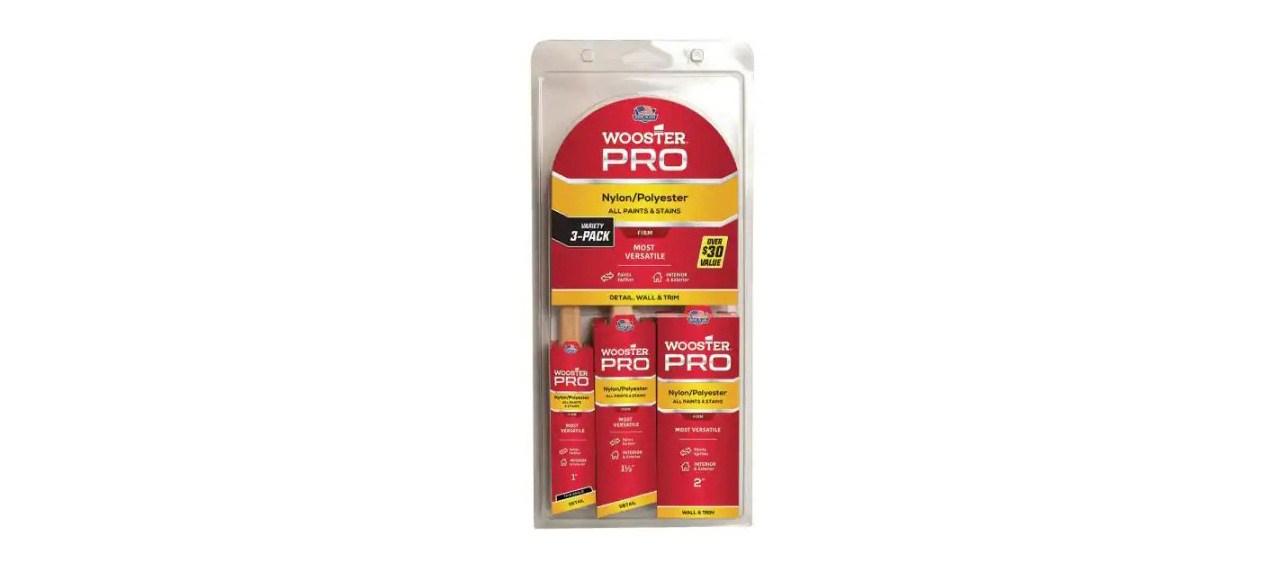 This three-pack of nylon brushes is the most versatile option in Wooster's line. The filaments are formulated to hold and release more paint. The three different sizes are suitable for window frames, baseboards and detail work.
Sold by Home Depot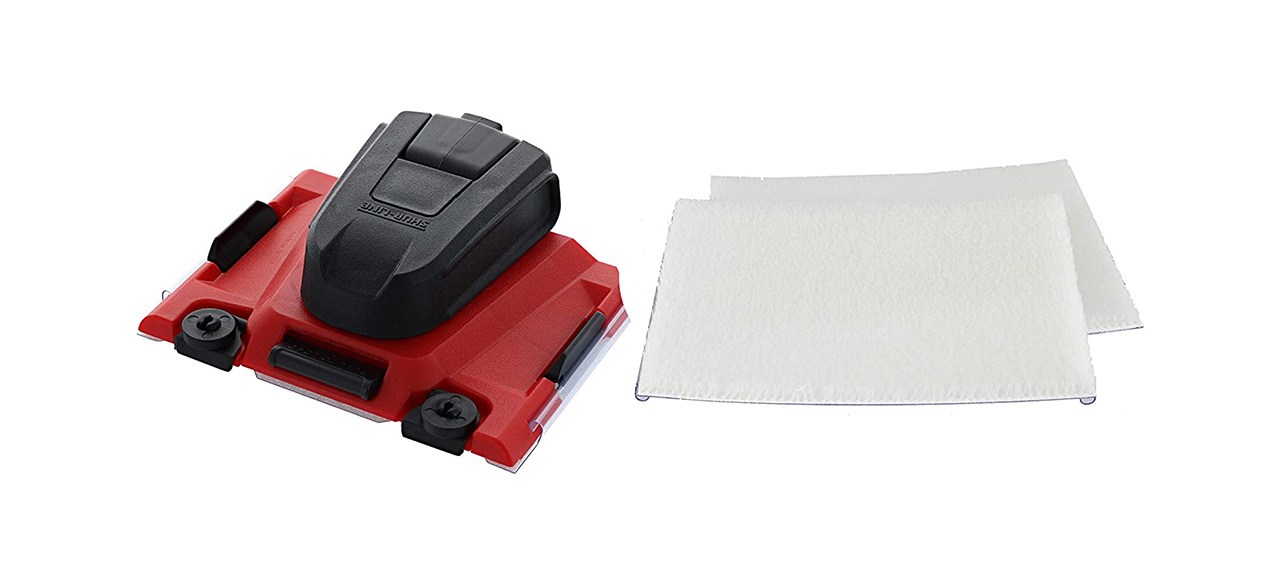 For novices who need a little help getting a perfect edge. This paint edger has a swivel handle that makes creating a straight line possible from any angle. The ejectable pads make cleanup a breeze.
Sold by Amazon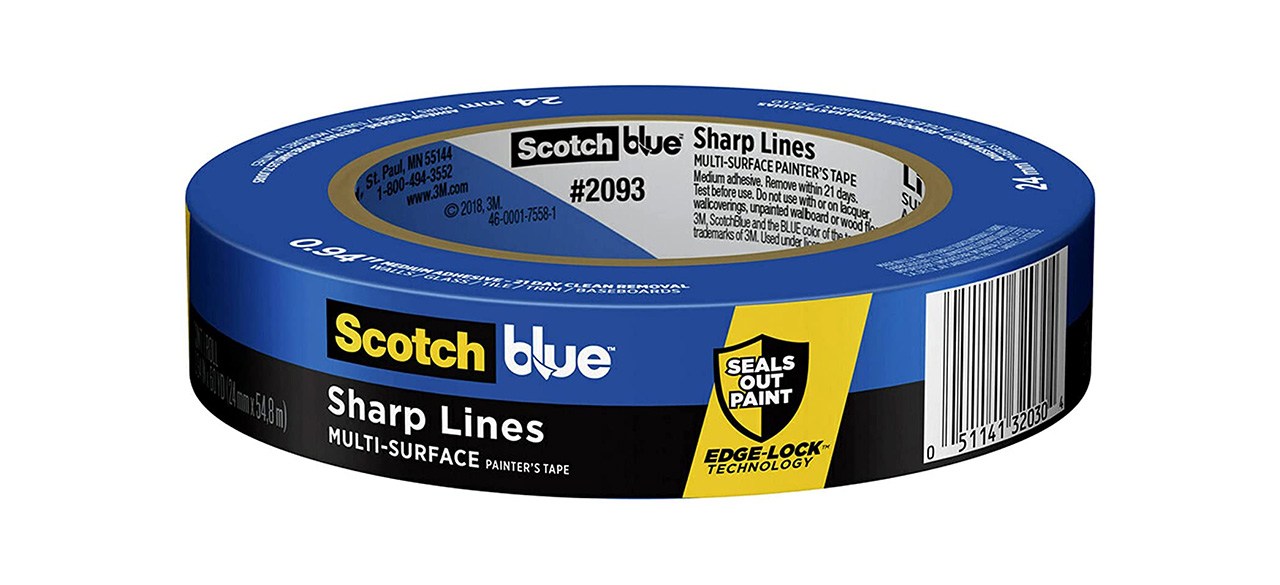 ScotchBlue Sharp Lines Multi-Surface Painter's Tape
Painter's tape is how the professionals get a perfect edge. It goes on easily, comes off easily and ensures a crisp look along all edges.
Sold by Home Depot and Amazon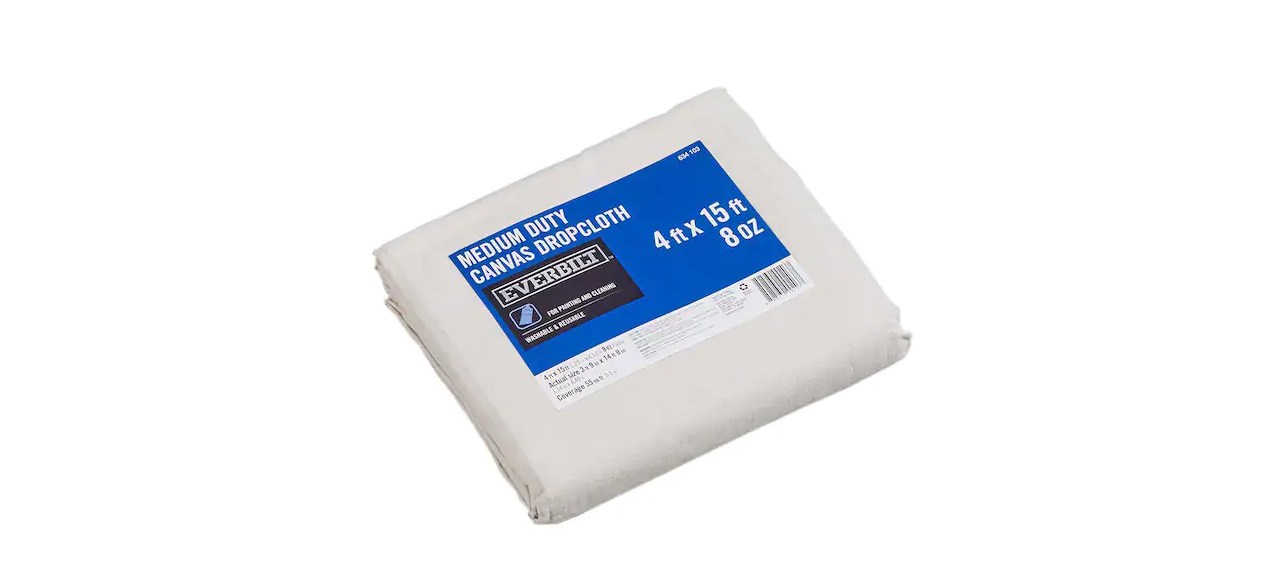 It's better to spend a little more on your drop cloth. This canvas option is absorbent, stays in place and is not slippery. All these features combine to make your job easier.
Sold by Home Depot
Sign up here to receive the BestReviews weekly newsletter for useful advice on new products and noteworthy deals.
Allen Foster writes for BestReviews. BestReviews has helped millions of consumers simplify their purchasing decisions, saving them time and money.
BestReviews spends thousands of hours researching, analyzing, and testing products to recommend the best picks for most consumers.
Copyright 2023 BestReviews, a Nexstar company. All rights reserved.